Over 350 volunteers dedicate their weekend to Chalktoberfest which receives over 100,000 visitors. There are about 200 volunteers for the chalk festival and 150 volunteers for the Craft Beer Festival. Volunteers of all ages enjoy being part of the team so much that they come back year after year.
Festival volunteers work from Thursday through Monday for the event, and perform tasks such as setting locations and measurements for chalk blocks, setting up and breaking down the event, working at the information tents, and pouring drinks for the Craft Beer Festival. Some of the work done beforehand includes helping to run the sponsored artist party at the Marietta Cobb Museum of Art on the night of Friday, October 11th, and vendor organization.
Many volunteers also assist with administrative, use their artistic talents for graphic design, and taking photos. Other tasks include artist hospitality during the event and assisting with children's crafts.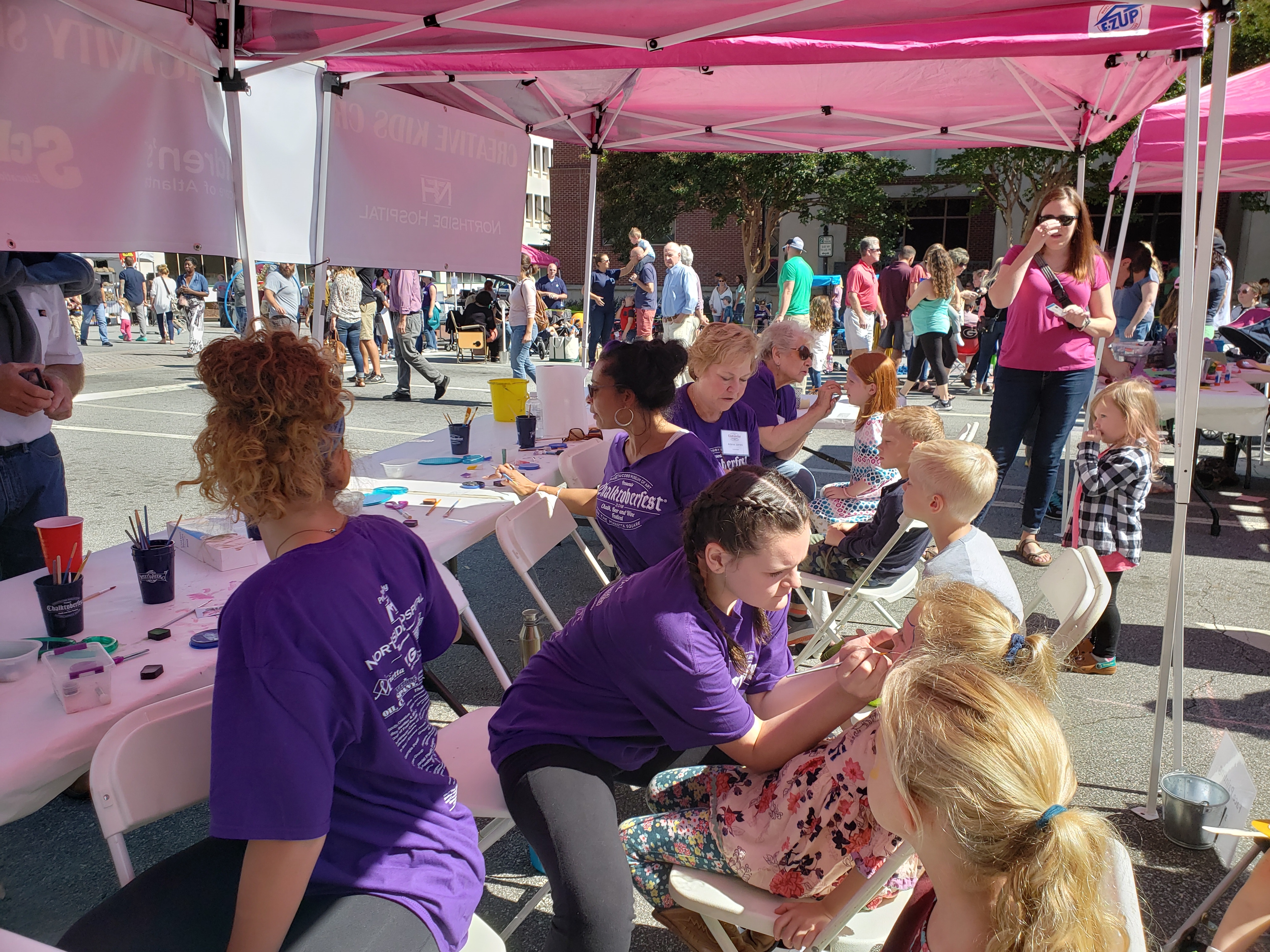 The funds from Chalktoberfest go to the Marietta Cobb Museum of Art and help to deliver the mission of building community through art. The museum wants to say thank you again to our wonderful volunteers, and if you are interested in lending a helping hand to the Marietta Cobb Museum of Art in support of Chalktoberfest, please visit https://www.mariettacobbartmuseum.org/volunteer.html or e-mail our director of operations Jennifer Fox at jfoxmcma@bellsouth.net.