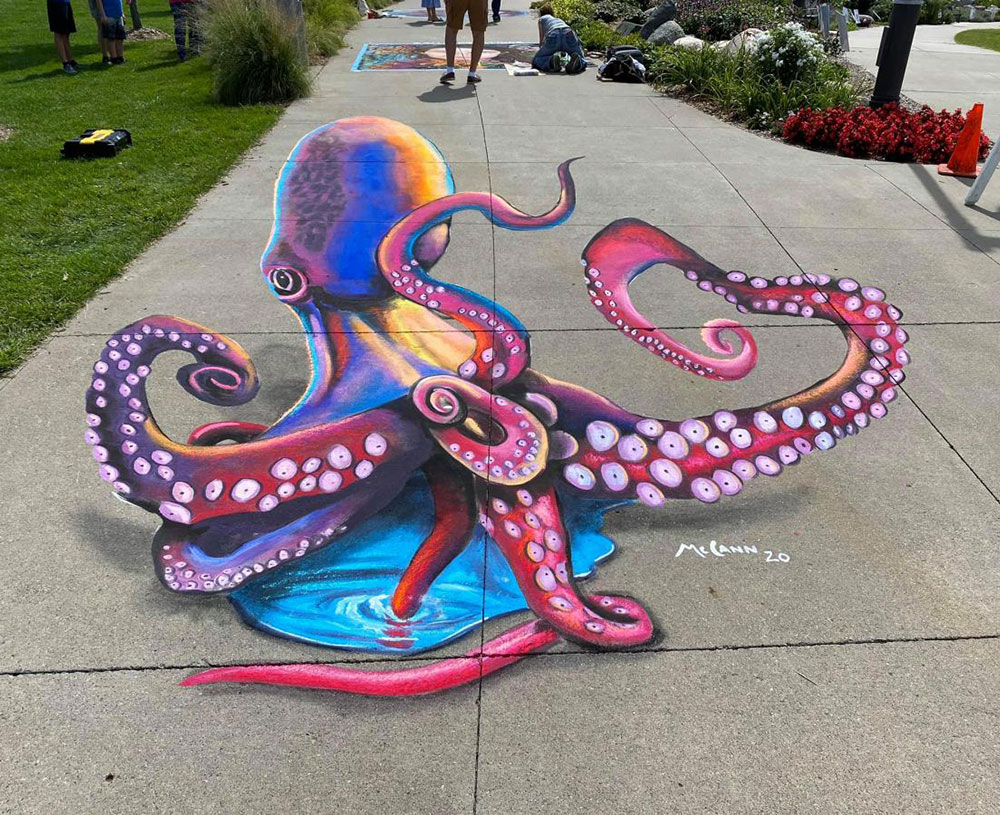 Shawn McCann
As an artist, Shawn McCann is one who loves to explore the relationship of art,
space, and interaction. Having graduated the Minneapolis College of Art and Design
with a BFA, Shawn has grown into a multi-media, multi-disciplinary artist whose work
explores color, texture, form, and content.
This approach has led to the many areas in which Shawn's work has encompassed
including; 2D and 3D street painting, murals,fine art, children's books, installation art,
temporary and permanent art and commercial illustration.