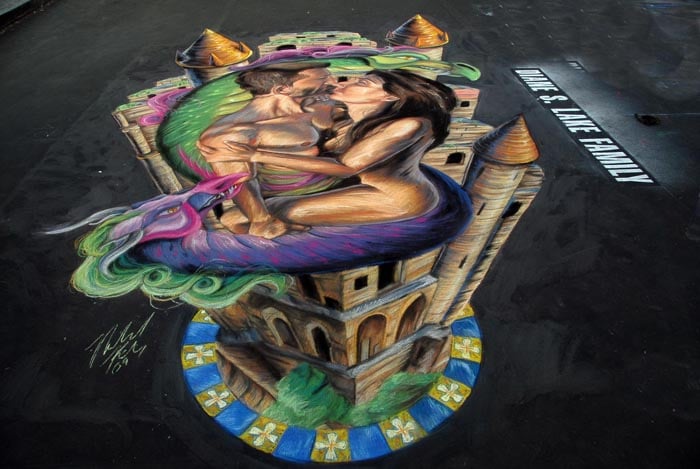 Michael Kirby
The founder of the studio, Michael Kirby, is considered to be one if not the top street painter in the world. The LA Times wrote "Michael Kirby is the best street painter in the world." Mr. Kirby has been creating and developing the art form for over 15 years. He has competed and won the majority of the street painting festivals in the world including festivals in Italy, Germany, Holland, USA and others.
The majority of the work created by Mr. Kirby for the streets and pavement of the world uses one point perspective. This technique is more commonly called 3D art. Mr. Kirby and Murals of Baltimore are leaders in this new development in the art form. He is able to create work that seems to lye below ground or set like a pop up book. The themes are generally conceived by the client and the studio.
Murals of Baltimore enjoys creating work that deals with social and local issues. Our goal is to use the visual arts to help solve these issues. Street painting is unique way to be able to achieve these goals due to the "in your face" aspect of the art form. The streets are a daily necessity of people and a street painting utilizes this space to show its ideas.