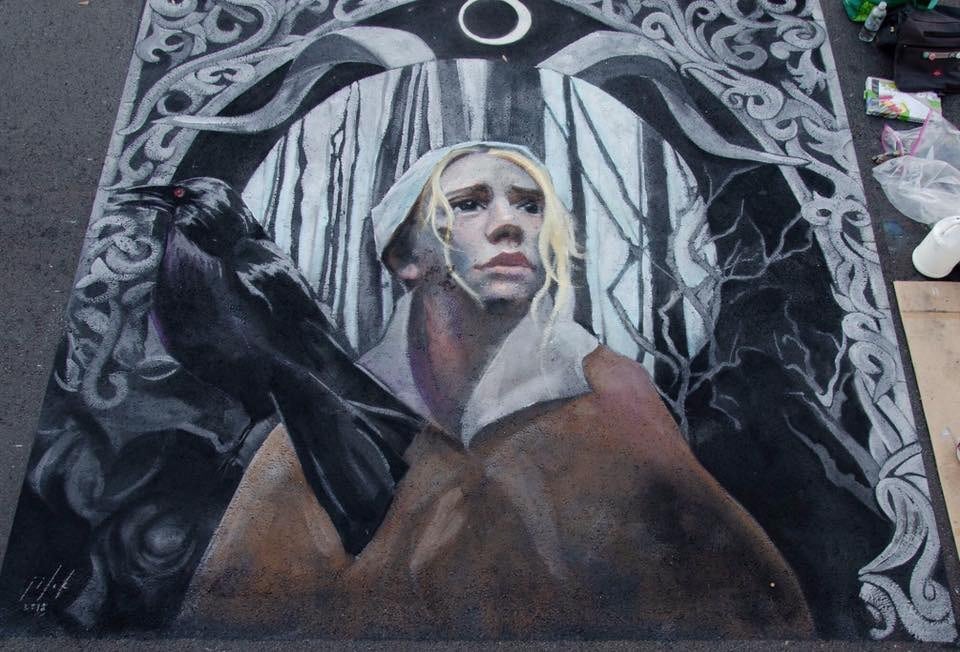 Julie Jilek
Julie, a Wisconsin native, completed her Bachelor of Fine Arts at the Minneapolis College of Art and Design in 2005. Her work has since been exhibited throughout the Midwest as well as reviewed in multiple publications. In the spring of 2011, Jilek received national exposure in the American Artist: Drawing Magazine. She was selected, along with 14 other finalists, for the magazine's annual Cover Competition. She was recently chosen from thousands of entrants as one of the top 40 finalists in the Artistic Excellence Competition through Southwest Art Magazine. In 2012, her drawing, Christina, will be included in the annual publication of the Strokes of Genius: The Best of Drawing 4 series.
Jilek is currently working on a Wisconsin State Park Plein Air Project, painting her way through all 57 State Parks and Forests in her home state of Wisconsin. The project began in the Spring of 2011 and will continue through the Fall of 2012. A preview exhibition will be held in the Fox Cities in May 2012. To read more about this project please visit her website.
She currently paints full time and resides in Wisconsin.