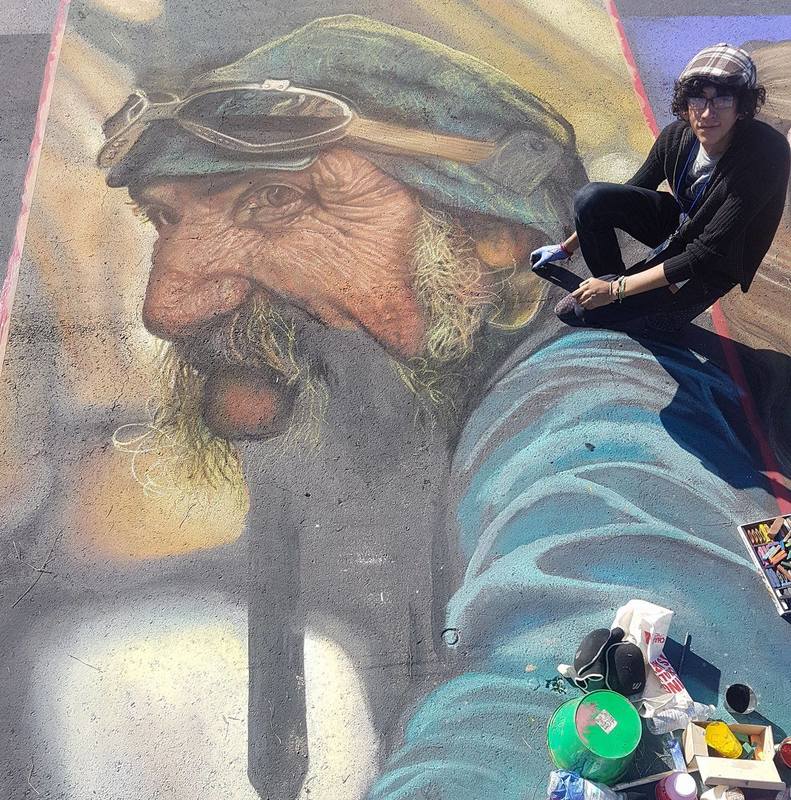 Ignacio Chavez
Ignacio is studying for a Bachelor of Arts with terminal line in Plastic Arts at the Autonomous University of Querétaro. At the age of 23 he has participated in more than 30 pictorial exhibitions in Querétaro, Guadalajara, State of Mexico and Guanajuato, and abroad in Germany, Spain and the United States. He has excelled in various university competitions in painting, drawing and sculpture, as well as in national and international art festivals that have earned him first places.
In 2016 he received the Madrid-Rome-Paris Travel Grant from the Santiago Carbonell Foundation. The following year, he was a fellow of the Carol Rolland Foundation. In 2018, he stood out internationally when participating in some of the most important madonnari art festivals worldwide, taking 1st place in the 10th Madonnari Festival in the city of Guanajuato, the 1st place in the Kopisten category of the Straßenmaler Festival in Wilhelmshaven, Germany, and 1st place in the Semplici category of the Incontro Nazionale dei Madonnari in Curtatone, Italy.
His most recent artistic work is immersed in a visual search for human perception, being a pictorial experimentation of the possibilities of sensory perception, of filters in the capture of the outside and the processes of perception, such as the distal stimulus, the proximal stimulation, transduction, processing, recognition and action, going through concepts such as sensation, memory and image, which has led him to explore anamorphism and other optical effects.
Through the representation of sensoperception, it reflects on hyperrealism, photorealism and the abstract, creating a contrast between the camera's visuality and the human visual field.